Nashville Flight Training is sponsoring the first AeroChapter in Middle Tennessee. The chapter is open to youth in grades 6-12 who are interested in aviation, aerospace or flight.
Meetings will be held at Nashville Flight Training, as well as other locations, each month. You may attend your first chapter meeting for free. After that, the cost is $35 per year to join the chapter.
KICKOFF MEETING: Saturday, April 25, 2020  |  10 – 11:30 a.m. First meeting to be rescheduled due to COVID-19 Pandemic. Please keep posted to this website for our launch !
Stay tuned for more information about the schedule for upcoming meetings throughout the year!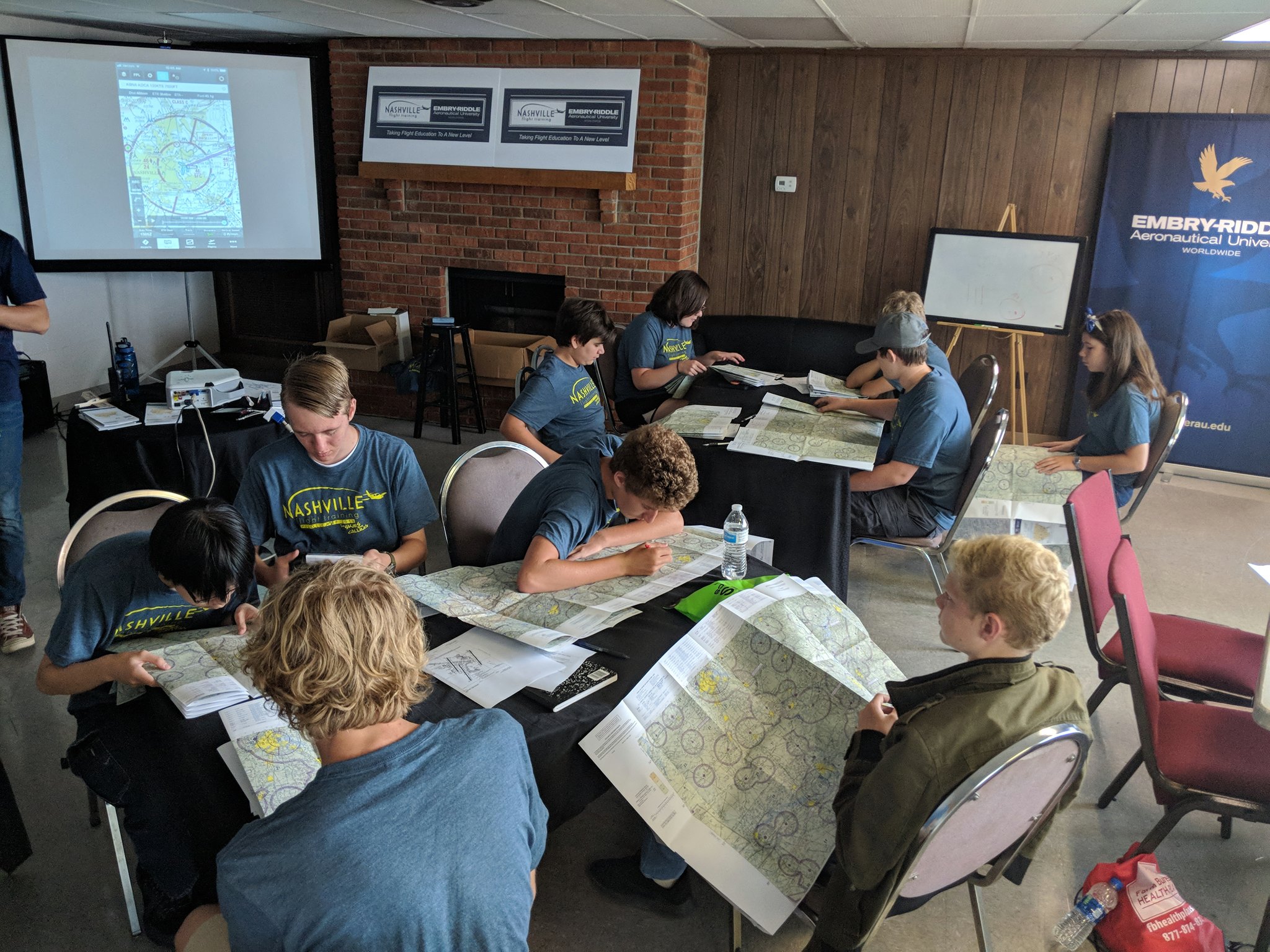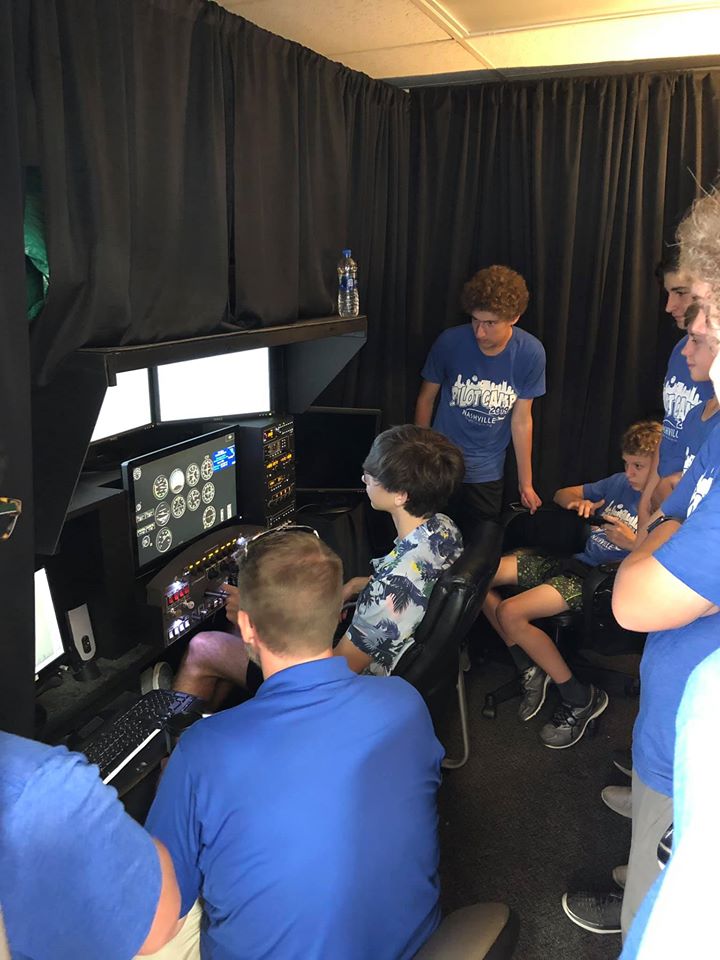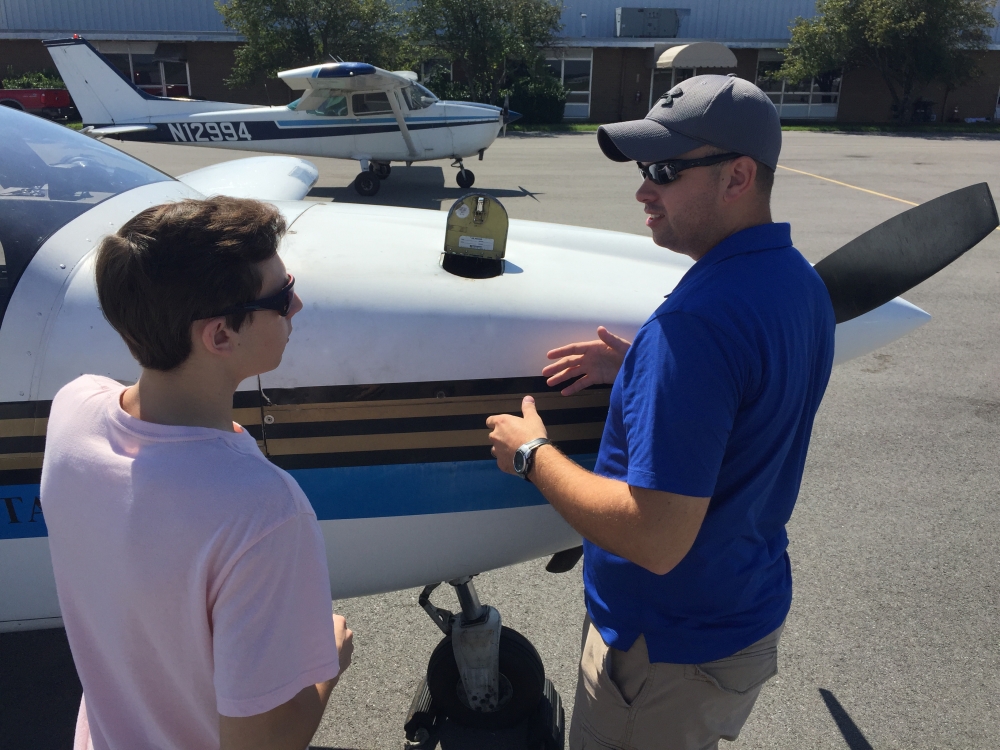 ABOUT AEROCHAPTERS YOUTH PROGRAM
If you are in grades 6-12 and are interested in aviation, aerospace or flight, then membership in the Aerochapter of Nashville Flight Training is for you. The great part of this membership is being able to join other like-minded aviation enthusiasts at our local Nashville AeroChapter and other AeroChapter meetings around the country.
AeroChapters provide youth with the opportunity to learn about and explore the many facets of the aviation and aerospace industry. Participants meet monthly and elect their own leaders and plan what programs they would like to pursue during the year. Our chapter advisors are on hand to provide guidance and mentorship. Youth members develop their leadership skills and explore aerospace industry disciplines that include science, technology, engineering and math, collectively known as STEM.
The primary objectives of AeroChapters are:
Introduce aviation and aerospace to the youth of America through monthly activities.

Educate youth about and promote career opportunities in the aviation and aerospace industry.

Provide an opportunity for youth to develop leadership skills by leading their local chapters.

Teach youth about the steps to becoming a pilot.

Explore with youth the various STEM elements that help define aviation and aerospace.

Provide a pathway for youth to participate in other programs.
Chapter members create the programs that will be covered on a monthly basis. Chapter members are required to be youth members of FSANA which offers additional benefits. The FSANA youth membership is $35.00 annually. (If joining after Sept. 1, membership will extend throughout the following year).
Call 615-366-9192 for more information.