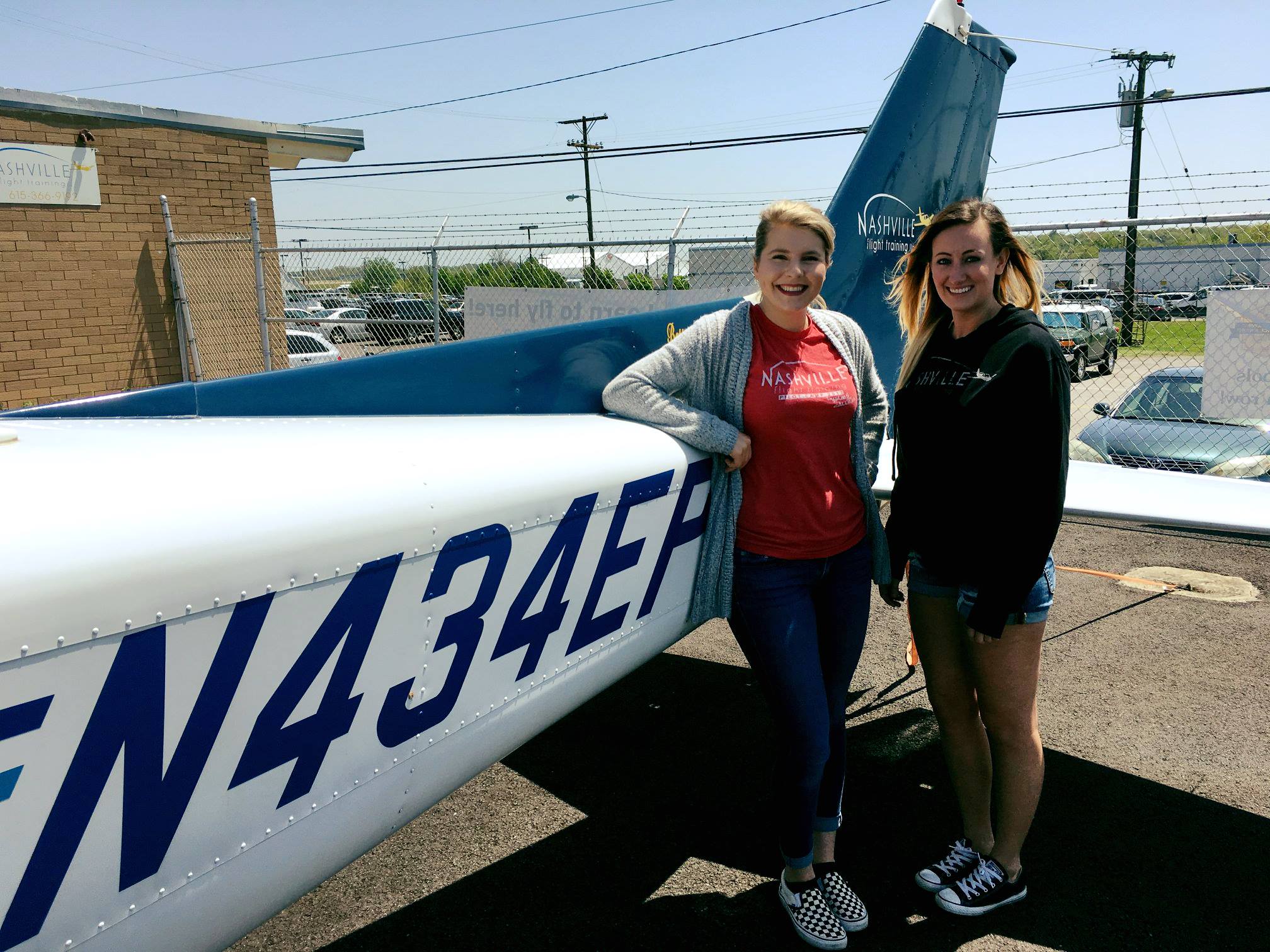 Nashville Flight Training is supporting a team of two young female pilots in this year's Air Race Classic taking place June 19-22.
The Air Race Classic is an annual all-female aviation event stretching across 2,600 miles and 10 states over four days. Pilots range in age from 17 to 90 years old.
Mariah and Paige (Team #61, pictured, l to r) are representing Nashville Flight Training, which is providing a Cessna 172R for the race. Follow the team on Facebook @AirRaceClassicNashville.
The team departs Nashville about 9 p.m. on Friday, June 15, heading to Sweetwater, Texas, where the race begins on June 19. The race finishes on June 22 in Fryeburg, Maine.
Race routing
Sweetwater, TX: Avenger Field (KSWW)
Alva, OK: Alva Regional Airport (KAVK)
Beatrice, NE: Beatrice Municipal Airport (KBIE)
Faribault, MN: Faribault Municipal Airport (KFBL)
Galesburg, IL: Galesburg Municipal Airport (KGBG)
Auburn, IN: De Kalb County Airport (KGWB)
Cadillac, MI: Wexford County Airport (KCAD)
Newark, OH: Newark-Heath Airport (KVTA)
Penn Yan, NY: Penn Yan Airport (KPEO)
Fryeburg, ME: Eastern Slopes Regional Airport (KIZG)
Additional support provided by the Adventure Science Center in Nashville and Discovery Center at Murfree Spring in Murfreesboro.