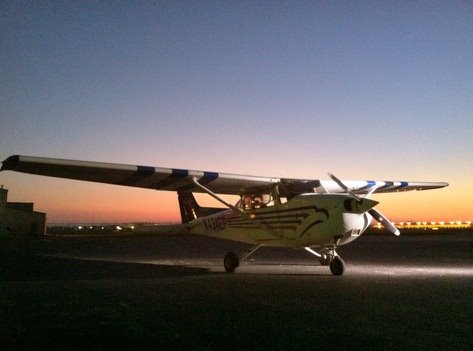 Aircraft Owners and Pilots Association: www.AOPA.org
This organization supports and protects the interest of all things aviation.
Let's Go Flying!: www.AOPA.org/letsgoflying/
A great website introducing you to the potentials of learning to fly.
Nashville International Airport: www.flynashville.com
This is our home base.
Federal Aviation Administration: www.faa.gov
Government agency that regulates all things regarding aviation.
Avemco: www.avemco.com
Flying rented aircraft? Avemco Insurance Company has coverages designed to protect you.
SkyVector: www.skyvector.com
This website helps you see a map of the entire United States the way a pilot sees it.
EAA Chapter 162: www.eaa162.org
Experimental Aircraft Association (EAA) Chapter 162 is a group of aviation enthusiasts located in Nashville who specialize in building and/or repairing their own aircraft.
AirWise: news.airwise.com
Another good news website with all things aviation.
Flight School List: www.FlightSchoolList.com
A list of flight schools around the nation.
GlobalAir: www.globalair.com
Large aviation resource directory.
Just Flight Schools – Flight School Directory: www.JustFlightSchools.com
Another list of flight schools around the nation.
Aviation Humor: www.schiratti.com/humour.html
One of the finest collections of aviation jokes we've ever seen. Excellent way to waste time and get a great laugh.
Bruce Air: www.bruceair.com/msfs/msfs.htm
Read more about MS Flight Simulator and how it can be used for your flight training.
Flight Sim: www.flightsim.com
These guys are serious. It's the biggest flight simulator site on the web.
Flying Musicians: www.flyingmusicians.org
Great group of musicians who also fly!