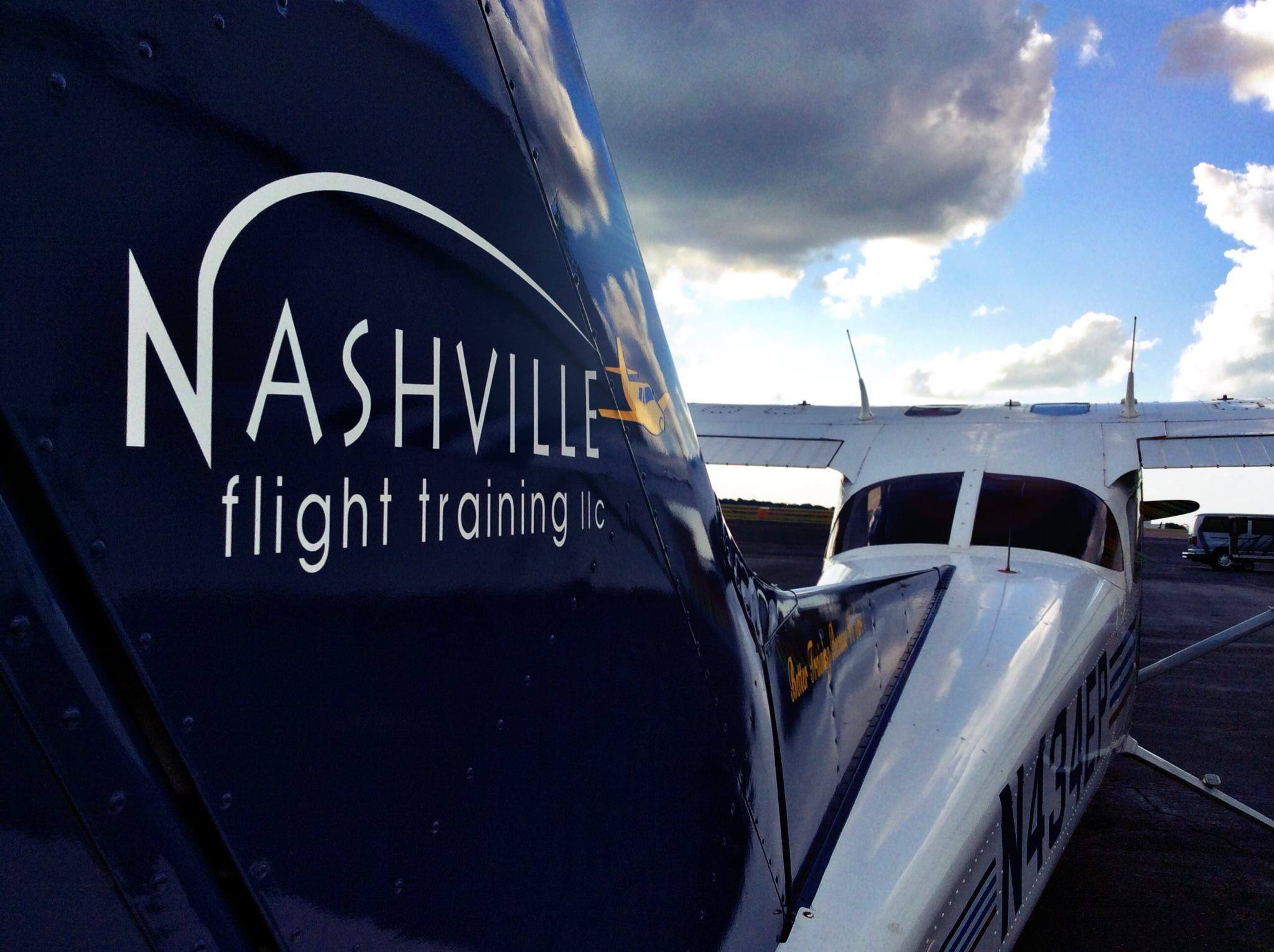 Here's how you can learn to fly in Nashville

Is it affordable?
YES! It's actually less expensive than most people would think. Unlike most educational experiences, you can set the pace according to your finances. There are also scholarships and financial assistance available if you need.
How long does it take to get your pilot's license?
This is one of the hardest questions to answer. While the FAA requirement of 40 hours of flight training time for the private pilot certificate is the minimum (the national average is 50-60 hours), the total process may take several months due to commuting, ground training, aircraft preflight, cancelled lessons due to bad weather, airplane maintenance, etc. If you're serious and can dedicate a significant focus to learning, you could get your Private Pilot License in 30 days. Some students do it in 6 months. Some in a year. Some over 2 years. Nashville Flight Training works hard to teach on your schedule. So the question should be, how quickly would you like to get your pilot's license?
How much does it cost to get your pilot's license?
This is another question that's hard to answer. It all depends on your pace and how you like to learn. Instruction starts as low as $160 per hour (when purchased in a package we refer to as 'block time'). There are additional costs along the way with ground instruction, an FAA medical examination, a written examination and your final examination. The more time you spend taking lessons (2 to 3 times per week), the quicker you're able to learn and the price lowers. If you choose to acquire your license over a 2 year period, it slows down your learning curve and ends up costing more over time. However, we work at whatever pace you wish to learn. Ultimately, all students will walk away with the motto of the Aircraft Owners and Pilots Association – "A good pilot is always learning."
Are there career options available?
You bet! Experts are saying that the world is currently in the start of a new hiring spree with airlines. Of course there are additional career opportunities in business aviation, medical and fire services, government service, agriculture and other fields.
Should I buy an airplane?
You can if you like, but you don't have to. We suggest pilots complete their training to see what features they enjoy and then purchase. Aircraft rentals are available at almost any airport in the nation. No need to worry – we have a fleet of airplanes ready for you to utilize.
Is it safe?
Absolutely. All pilots will tell you flying is safer than driving a vehicle. Current statistics show that aviation accidents are less than 1/10th of the accidents that happen in automobiles. Our planes undergo stringent inspections by Federal Aviation Administration certified mechanics every 50 and 100 hours of operation. Our instructors are required to participate in continuous training and safety courses. Safety is something that pilots have a passion for.
What are the requirements to get a pilot's license?
You must:
Be able to read, speak and clearly understand English
Be 16 years old to fly solo in an airplane (however, if a student is under 16, there's still plenty of training that can happen before your 16th birthday)
Be 17 years old to receive your pilots certificate
Receive a third-class medical certificate from an FAA certified physician (your instructor can help you with setting up an appointment)
How do I schedule my written FAA exam?
You can take your written test at Nashville Flight Training. Call our test scheduling hotline at 844-704-1487 (toll free). Request to take a test at Nashville Flight Training and they can schedule you.
Once I have my private pilot's license, what can I do? Where can I go?
With your private pilot's license, you now have the ability to fly to any airport in the United States and even outside of the United States (subject to foreign country regulations). You can even carry passengers!
Learn To Fly in Nashville
Want to increase your learning while saving 45% off your training costs?
Consider taking a lesson in our flight simulator
A typical lesson in an airplane goes like this:

While a lesson in the simulator can go like this:

You can gain double the training for almost half the price.
Don't believe it? Come see for yourself!
Nashville Flight Training features a state-of-the-art Redbird LD Simulator. This simulator is FAA-certified as an Advanced Aviation Training Device and features 200 degrees of visuals.
Our simulator is the perfect solution to keeping your skills sharp no matter what the weather outside is doing. Instrument students also benefit by doing their Instrument Proficiency Check as well as approaches to airports of their choice.
Okay. I'm in! How do I get started?
Call us at 615-366-9192 and speak with one of our instructors. From there, you will need to sit down with one of our flight instructors and map out a schedule:
Review the flight training steps and process
Discuss how often you are able to fly
Begin plans on how to obtain your medical/student pilot certificate
Set goals on when you will take the FAA pilot knowledge test
Set goals on when you should plan to take the flight practical test